Singapore is famous for its clean city, amazing history, tasty cuisine, and stunning spots to visit. From theme parks to infinity pools atop skyscrapers in Marina Bay, Singapore has it all. The country now has one of the largest Universal Studios in Asia, with common tourist spots also including the Singapore Science Center, Sentosa Island, Night Safari, and Jurong Bird Park.
But, did you know that there are lots of underrated
attractions
that go unnoticed? These places do not have big crowds, yet are as equally amazing as those that are often swarmed with tourists.
Here is a list of spots that you should go to your next Singapore escapade.
Singapore Botanic Garden

The Singapore Botanic Garden is Singapore's first attraction to receive the title UNESCO World Heritage Site. It was opened last 1859, and until now, it still boasts lush greens and a family-friendly atmosphere. But following the construction of Gardens by the Bay, fewer people visit this beautiful outdoor tourist spot.
With over 70 hectares of land area, the Singapore Botanic Garden houses several attractions like the National Orchid Garden, Heritage Museum, and the kid-friendly Jacob Ballas Children's Garden. If you are in love with orchids and flowers, you're in luck. The National Orchid Garden has over 60,000 kinds of plants and orchids for you to enjoy.
Sungei Buloh Wetland Reserve

Another family-friendly and uncrowded attraction to check is the country's first ASEAN Heritage Park, the Sungei Buloh Wetland Reserve. This vast mangrove forest was established in 1993. In 2002, it got its title as a Nature Reserve, and the next year, it was awarded its ASEAN Heritage Park title.
Over the years, Sungei Buloh Wetland Reserve has extended to over 200 hectares of ponds, mangrove forests, and mudflats. Various plants and animals transferred and made it their home. Recently, it opened its Visitor Center with trails for tourists to enjoy the beauty of nature.
There are now additional walkways and activities that families can enjoy.
Haw Par Villa

Haw Par Villa, known previously as Tiger Balm Garden, is Singapore's biggest outdoor art gallery. Here, you can enjoy art and nature at the same time. Aw Boon Haw, a wealthy philanthropist, built this one-of-a-kind attraction back in 1937. It highlights the Asian history, philosophy, and culture, with the Chinese folklore and mythology as its primary focus.
You can see more than 1,000 statues and dioramas in this 8.5-hectare theme park. The most sought after feature is the Ten Courts of Hell, which shows what happens to people after death. You can also enjoy sculptures showing famous Chinese stories such as the Eight Immortals, and the Journey to the West. By the way, did you know that admission is free in this beautiful attraction?
Kusu Island

If you want to know more about Singapore's rich heritage, Kusu Island is the best choice for you. It is a southern island that means Tortoise Island in Chinese. The island's origin comes from a myth about a giant tortoise, a Malay, and a Chinese. You can join the annual Kusu pilgrimage and pray at the famous Da Bo Gong Temple.
Many come to meditate and relax along the island's serene beach shores and lagoons. Families can also have picnics, and children can roll along its vast grasslands.
Tiong Bahru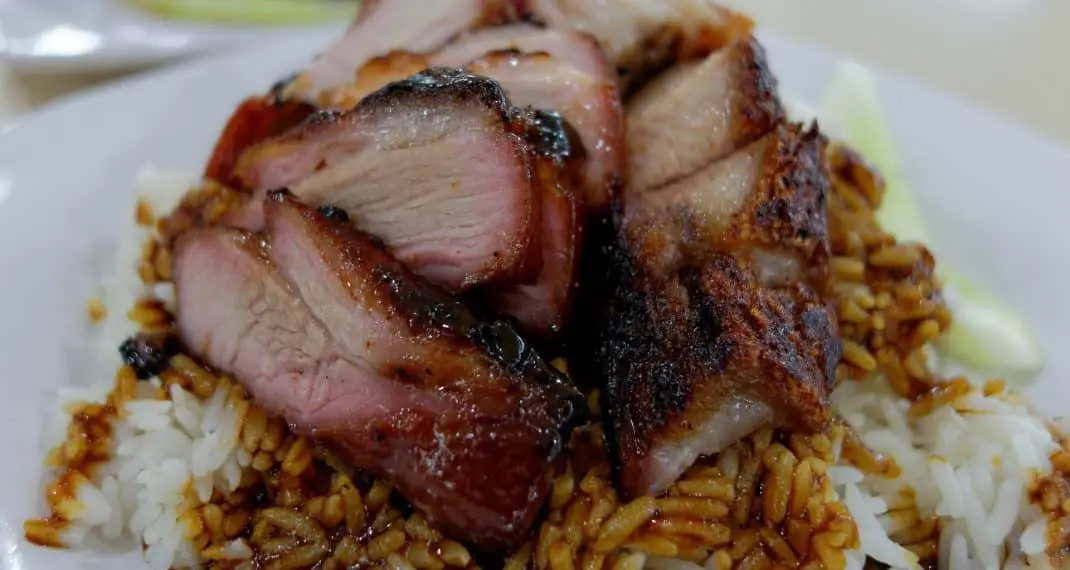 Do you want to experience Singapore's mouth-watering cuisine without raiding your wallet? Then, head out to Tiong Bahru. You can find affordable yet delicious chicken, pork, and beef meals at the Tiong Bahru Food Market and Hawker Center.
Aside from this, this out-of-the-city area houses the famous BooksActually store, where you can score best-selling fiction and literature at an affordable price. Before leaving the area, make sure to strike a pose at Tiong Bahru's Instagram-ready facade.
Maxwell Food Center
Tiong Bahru is just one of your choices to experience Singapore's food. Another spot for food lovers is the Maxwell Food Center in Tanjong Pagar. Here, they serve Singapore's best Tian Tian Chicken Rice, which amazed even the famous food critic Gordon Ramsay. You can also try their yummy Zhen Zhen Porridge, Weng Cake, and Mee Pok.
Do you want to know a fun fact? Well, Maxwell Food Center is just seven minutes away from the ever famous Chinatown.
Haji Lane Graffiti Street

If you are an art enthusiast, Singapore also does not disappoint. One of the well-known wall arts in Singapore is the Haji Lane Graffiti Street. The art is on the backside of Piedra Negra along Beach and Ophir Road, and now showcases the work of Didier Jaba Mathieu called el lio. You can enjoy the details and take photos of Jaba from 2011 to the present – all while drinking hot milk tea or coffee at one of its artisan cafes.
Now, you have additional items to check off on your list of places to visit on your next Singapore trip. Singapore may be small, but you can't run out of places to go to. While almost every year, new attractions open up to make people happy, there are still those that have been there for many years. These underrated places also offer the best prices and excellent experience.