Almost every traveller around the world has Singapore on their bucket list. Who wouldn't want to visit the gorgeous "Lion City"? If you're planning to visit anytime soon, then there are things you should know about your stay.
Here are five things every travel enthusiast should know about Singapore:
Singapore is the best in more ways than one.

As everyone knows, Singapore is one of the Best Cities In The World – but it doesn't end there. It also happens that this country/city is one of the greenest, cleanest and safest countries around the globe. It is also in Singapore where you can find the best airport in the world – the Changi Airport.
Think the list is over? Well, think again! One must not forget the fact that Singapore is also one of Asia's top shopping destinations. You can find almost everything here – from fantastic food to jewellery, decor items and bags and luggage.
Singapore has some weird laws you should steer clear from
Before visiting any country, it is crucial to know the things that are considered bad or illegal to make sure you do not get yourself into trouble. In Singapore, there are lots of violations to avoid or else face the wrath of the "fine city."
Spitting, vandalism, jaywalking and selling drugs are not the only things you shouldn't do when in Singapore. The mere act of selling gum, disrupting the peace by singing obscene lyrics, playing a musical instrument to annoy someone, using other people's wifi connection and even forgetting to flush a public toilet after use can get you into trouble with a hefty price to pay.
There are so many late-night activities to do in SG

If you enjoy the nightlife and any of the fun-filled activities to do when the sun is out, then you'll fall in love with Singapore even more. Night safaris, magnificent skylines, stargazing, clubbing and bar hopping are not your only activity options at night.
If you like magnificent views at night, Singapore won't disappoint, with its many tourist attractions that light up after sunset. One can go midnight-shopping, ghost-hunting or even slice the night sky by riding the GX-5 Extreme Swing in the middle of the night.
The temperature and transportation in Singapore are amazing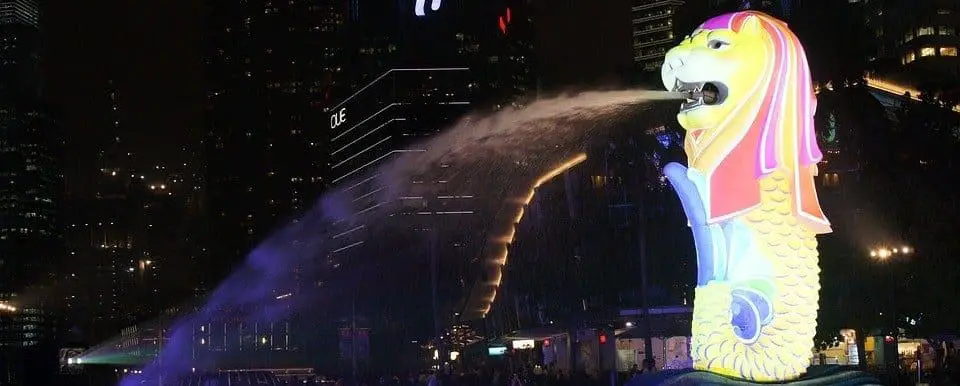 For one, this country has a temperature suitable for visiting almost any month of the year. Why? Because Singapore is highly humid, is uniform in temperature and is abundant in rainfall. Getting from place to place is easy as there are lots of cabs to call, fast trains to take and buses to catch.
Singapore is as diverse as one country can get
The four common languages spoken here are Malay, Tamil, English and Mandarin Chinese. Buddhism, Christianity, Hinduism, Islam, and Taoism are the religions most practised in this part of the world.
While there are other things we can include on this list, these five are the things that every tourist should know before heading to Singapore. Now, you can get ready for the ultimate trip of your lifetime!